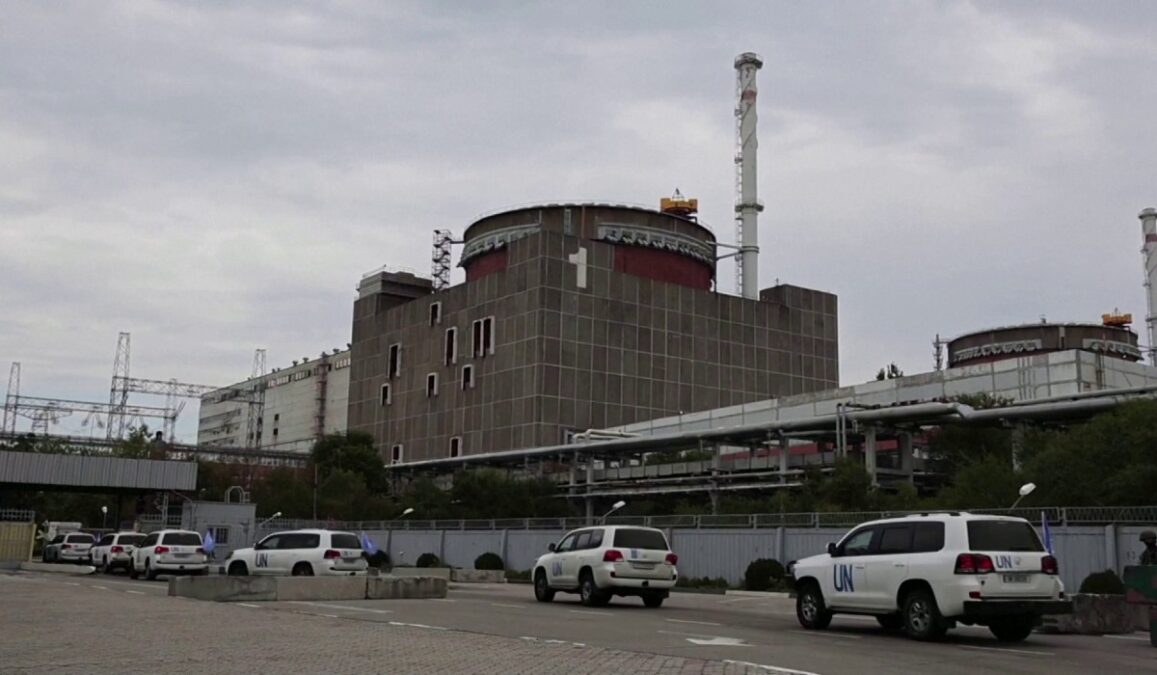 The trip of a UN team to investigate Ukraine's nuclear plant complex was delayed for hours on Thursday over shelling near the compound, but head of the team said they remain determined to conduct their safety inspection.
Both Russia and Ukraine have accused each other of trying to sabotage the mission of the International Atomic Energy Agency (IAEA) to the plant in southern central Ukraine. The plant is controlled by Russian forces but operated by Ukrainian staff.
Quoted by Reuters, Ukraine's state nuclear company Energoatom said the IAEA convoy was at a Ukrainian checkpoint around 20 km from the front line, and was waiting for the situation near the plant to become safer.
Earlier, Energoatom said Russian shelling had forced the shutdown of one of only two operating reactors at the site, while Moscow said it had thwarted a Ukrainian attempt to seize the plant.
Reuters says that its reporter in the nearby Russian-controlled town of Enerhodar said a residential building was struck by shelling, forcing people to take cover in a basement. It was not possible to establish who had fired. Soldiers ran about and helicopters flew overhead, the Reuters reporter said.
This comes as Russia's Foreign Minister Sergei Lavrov said Moscow was doing everything to ensure that the plant could operate safely, and for the IAEA inspectors to be able to complete their tasks, according to Reuters report.